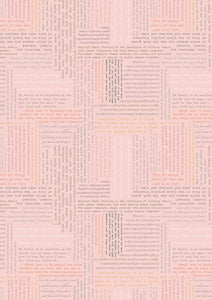 We're all bookworms at Lewis & Irene! There's nothing better than to sit down with a cup of tea and a good book. These contemporary fabrics celebrate books.
Quantities are purchased by 1/4 meter units (e.g for full meter order 4 units).
Width: 44-45"
Material: 100% Cotton
Colour: Parchment Pink
Designer: Lewis & Irene
Collection: Bookworm
Origin: United Kingdom
Quantity ordered will be cut in one piece unless otherwise specified.