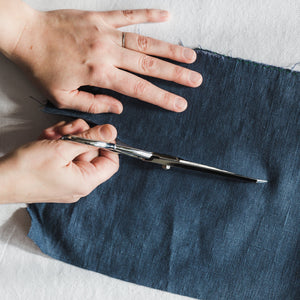 This Sewcial is for those of you who are participating in the first edition of the Make Of The Month (MOTM) Club, making the Studio Tunic by Sew Liberated. Join other community members and MOTM class students to work on your projects. As a reminder, your Studio Tunic should be finished by January 31st and photos submitted to shop@themakehouse.ca by then!

Unfamiliar with our MOTM Club? Click here for more info!
You must have basic sewing machine skills to join our sewcials as they are not a formal class. If you are hoping to use a serger, coverstitch or industrial machine you must have past experience using one. If you want to use one of these machines, please make sure to book a private lesson before the sewcial if you've never used one before! 
Tea is included and guests are welcome to bring in snacks!