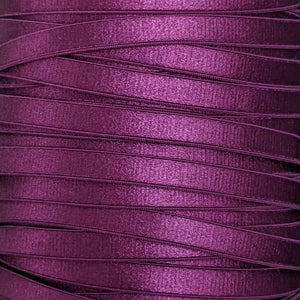 Quantities are purchased by 1 meter units (e.g for 2 meters order 2 units)
Satin Strap Elastic Bra Strap Elastic
Our popular Satin Strap Elastic Bra Strap Elastic features a smooth, lustrous, shiny face, with a soft, plush back for comfort. Details:
Sold by: the meter (1.1 yards/40″)
Widths: 3/8"
Stretch: lengthwise stretch approximately 40-50%, firm stretch
Finish: shiny satin face, plush back, no decoration
Content: 85% Nylon/15% spandex. While this product itself is latex-free, it is manufactured in a plant where latex is made. We cannot guarantee that the product has not come in contact with latex particles.
Uses: bra straps, garter belts, headbands, belts, costumes
*Please note – colours can vary slightly between different products and materials. Different materials absorb dye differently, which can cause slight colour variations. The dye saturation can also affect the hand of the individual colours.